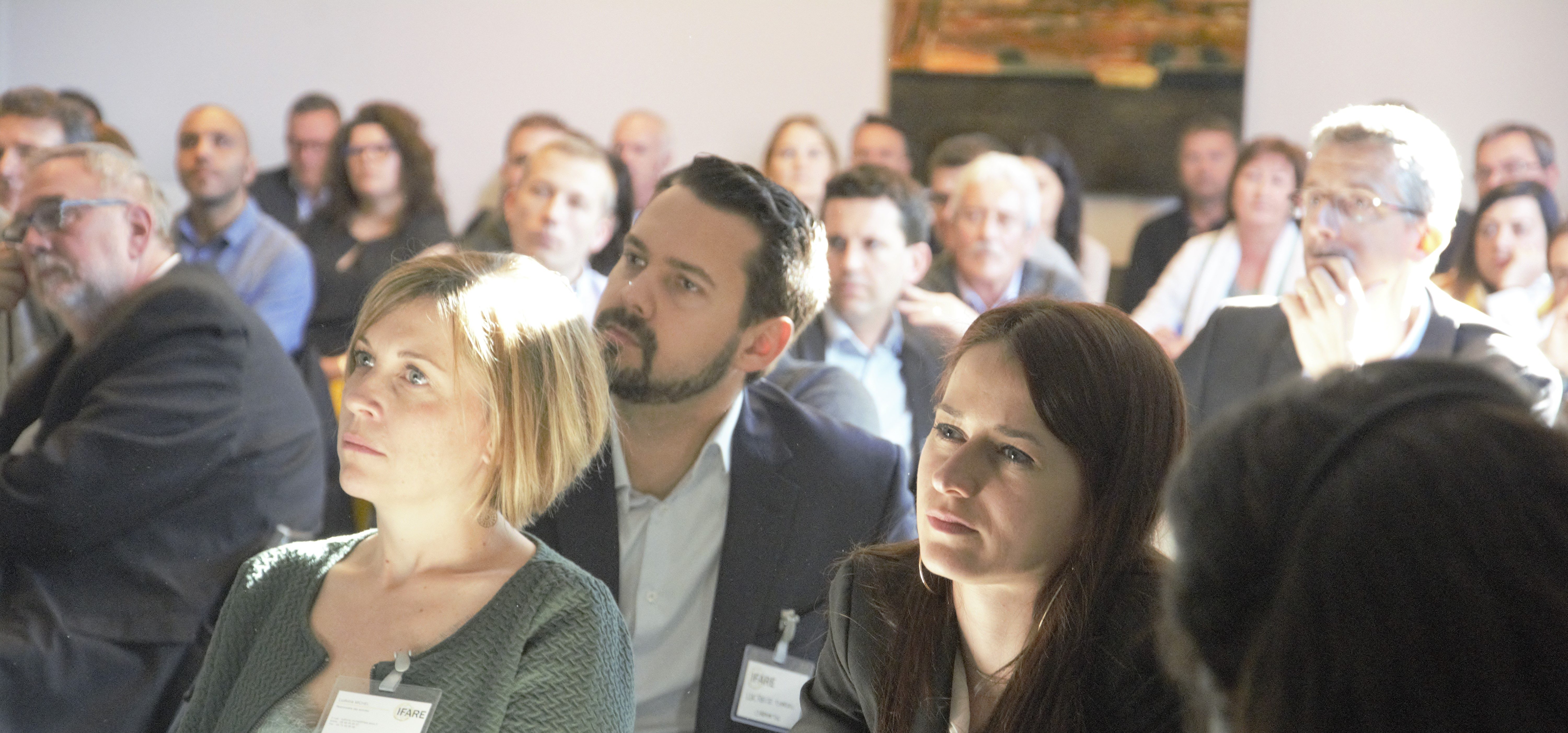 Tribe's Method: Achieving ultra performance by reactivating our inner resources
The world around us can seem fascinating and exciting, dark and dangerous, uncontrollable, decadent or flourishing. One thing is certain, this world is the fruit of man and his Cartesian brain, which has privileged technological performance and process, and discarded its own emotional dimension.
Today, everything is accelerating and our own existence seems to escape from us, emotions are consciously excluded from the daily life of our professional world. We have lost the use of this inner strength, our emotions and our senses are inhibited. Nature and our planet are even asphyxiated.
Reclaiming our emotional dimension to achieve balance
Yet, paradoxically, a new dimension presents itself to us: why not turn the excesses of this bizarre world into a force to sublimate it? Wouldn't our deepest nature as human beings and our deepest senses be the source of a new era for humanity and our planet?
Yes, this magnificent emotional potential, present in each of us, can be reactivated to become the balancing force that is often lacking in our world to move from the Team to the "Tribe".
The "TRIBE'S method" animates some powerful resources of our deep primal and tribal nature, to sublimate this world, which is described and perceived as very advanced.
Tribe's Method ?
Co-created by Marc AMERIGO and Léocadie EBAKISSE, International Executive Coach – Facilitator & Speaker, T.R.I.B.E.'s Method is inspired by agile approaches, organizational constellations, principles of team cohesion and bio-dynamic animations of reconnection to the senses. This method aims to work on the human, relational and managerial dimensions through exercises that are integrated into key sequences of the seminar or experiential conference.
The work initiated afterwards in terms of coaching allows the group to live a collaborative and collective experience based on a shared vision, that of surpassing oneself together to take up the "ultimate challenge" which is to succeed in implementing this strategy in a committed and engaging way over the long term. The identification of the challenges that will mark out this journey can be constantly revisited in terms of both their organizational and emotional impact. They will be anticipated in the management process and will lead to adapted and specific communications.
This global approach also leads to awareness and anticipation of current dysfunctions in the conduct of the global mission.
The 5 chronological pillars of Tribe's Method
TRIBE'S is based on the following 5 chronological pillars:
"Team",
"Reconnection",
"Inspiration",
"Behavior" & "Emotions" to serve as
the "Strategies" to be implemented.
On a daily basis, the Tribe shows strong and lasting signs
the group naturally moves forward together in a homogeneous way:

the ego diminishes until it disappears,
Judgment of the other and tensions are erased,
Leadership & Management alternate according to the situation,
The manager evolves to be more operational,

Reliability, productivity and influence of the group are increased tenfold,
Balance, efficiency and well-being increase.
By rebalancing skills and emotional connection in this way, regardless of the perceived difficulty of the task, we can regain deep confidence in ourselves and our future.
Together with the technical and organizational skills necessary for performance, this new strength leads to a sublimated, complete and gratifying success, a success that respects oneself, others and nature: UltraPerformance and harmony!
T.R.I.B.E's allows to initiate an in-depth reflection on 4 main points :
the role of each person,
the modalities of daily exercise of one's mission and the impact of one's image,
the ability to find trustworthy support in one's environment,
the analysis of one's behaviors and the scope of one's communication under the "inspirational" and relational prism.
Discover the Brainshift's Method here
Léocadie EBAKISSE
& Marc AMERIGO
/ co-inventors of TRIBE's method
Léocadie Ebakissé
International Executive Coach – Transformational Trainer – Speaker & Facilitator
"To know and recognize oneself is the precondition to surpassing oneself, to self-actualization and to performance in changing contexts"
Fully certified International Executive Coach by the International Coaching institute of Geneva (ICI), by Talent Manager Spain/ Cudec University Mexico "Systemic management & constellation organization" as well as in team building by PPI in Lyon;
Interventions in complex and changing environments have as main objectives to bring his costumers to:
• Discover his leader's identity, strengthen his self-leadership, and create his managerial mark
• Make a commitment and take decisions with strong strategic and operational challenge in order to set up them on a daily basis
• Support the personal, cultural, managerial and behavioral transformations
• Give a meaning to his vision in order to develop pleasure, motivation and ultra individual and collective performance
• Initiate supportive measures integrating the trust and alliance to build the teams interdependence
Léocadie is also graduated by the Social Management Institute (IGS Paris) in Management and human resources development and in communication process. Co-creator of "TRIBE's method" integrated into supports and conferences. She is requested to support managers and their managerial lines in strong strategic and operational challenges.
Types of interventions:
• Individual managers coaching: taking of position, leadership, transformational management, agile postures
• Collective coaching aimed at managerial lines & managers (Management committee, Executive committee and Management project): Workshops of flash co-development and strategic facilitation, coaching "words & postures", coaching of performance, coaching of relational talents, coaching of organization and team cohesion, personal development.
Workshops of problems resolution, workshops Collaborative & Creativity
• Experiential Team building & thematic conferences: Team cohesion, mental building
Intervention languages: French, English & Spanish
#ultraperformance #TheArtOfUltraperformance #ultra-performance #human_empowerment #epanouissement_humain #human #decideurs #decision-makers #tribe #tribu #motivation #depassement #transformation #innovation #chaos #performance #harmonie #management #leadership #engagement #harmony #universal_responsibility #responsabilité_universelle #shiftyourbrain #conférencier #speaker #seminar #séminaire #marc-amerigo