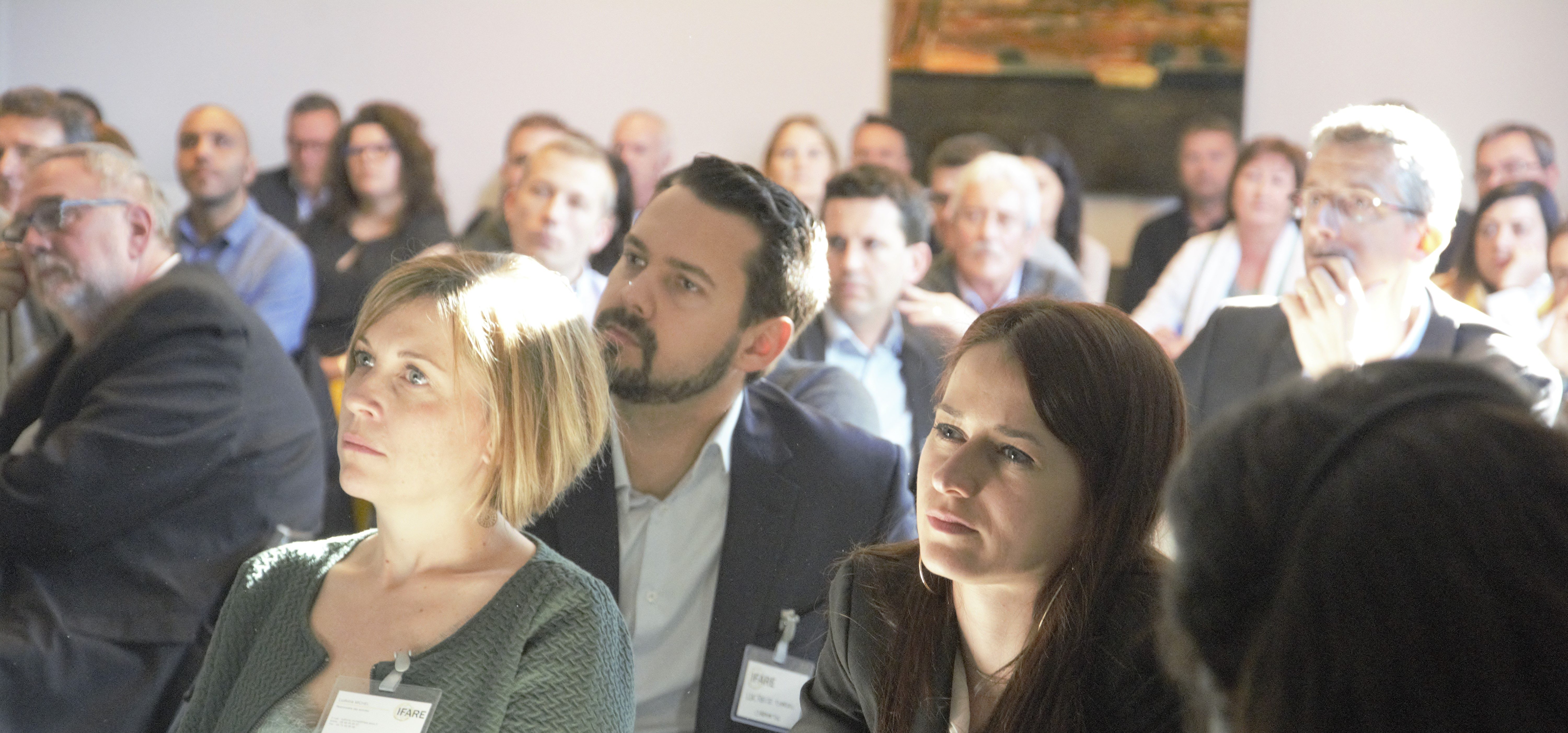 TRIBE'S Method – Transitioning from a Team to a Tribe
REACHING ULTRAPERFORMANCE BY REACTIVATING OUR INTERNAL RESOURCES
The world surrounding us can be fascinating and exciting, dark and dangerous, uncontrollable, decadent or flourishing. One thing is for sure: this world is the product of the human Cartesian brain, favoring technological performance and process to its own emotional dimension. Today, everything goes so fast that our own existence seems to elude us and emotions are deliberately excluded from our daily professional world. We have lost the use of this internal strength and our feelings and senses are inhibited. The Nature and our planet are suffocating.

Getting back our own emotional dimension to feel balanced again

However, paradoxically, a new dimension appears to us: why do we not sublimate the excesses of this world to transform them into strength? As complex and deep human beings with all our senses, could this be the source of a new era for humanity and our planet?
TRIBE's leans on the following 5 chronological pillars: "Team", "Reconnection", "Inspiration", "Behavior" & "Emotions" to be used to implement "Strategies"
YES! This magnificent emotional potential, within each one of us, can be reactivated in order to become a balanced strength that is often lacking in this world, and move smoothly from Team to "TRIBE".
The "TRIBE'S" approach inspires our deep primal and deep nature resources to sublimate this world often described and perceived as very advanced.
Co-created by Marc AMERIGO and Léocadie EBAKISSE, International Executive Coach – Facilitator & Speaker, TRIBES is inspired by agile approaches, constellation of organizations, principles of team cohesion and bio-dynamic animations of reconnection with senses. This method is dedicated to working with the human, relational and managerial dimension, through exercises that become integrated into key sequences of the seminar conduct or the experienced conference.
This key conference can be led by Marc AMERIGO or as an exceptional duo with Eric BARONE or Antoine ALBEAU, World champions of extreme sports, to feel all the power of human connection.
The work in terms of support initiated afterwards allow the collective to live a collaborative and collective experience based on a shared vision, the one permitting to surpass oneself together to raise the "ultimate challenge" which is to be able to implement this strategy in a committed and captivating way over time. Identifying the challenges that will mark out this course, and that will be revised constantly in their organizational as well as their emotional impact : these will be anticipated and will generate adapted and specific communications, as well as beeing supported fully.
This global approach also brings awareness and the necessity to anticipate any existing dysfunctions to conduct the global mission.
The 5 chronological pillars of the Tribe's Method 
TRIBE'S is based on the following 5 chronological pillars: 
"Team", 
"Reconnection", 
"Inspiration", 
"Behavior" & "Emotions" to serve  
"Strategies" to implement 
On a day-to-day basis, the established Tribe shows strong and long-lasting signs:
– The group moves together naturally and in a homogeneous way:
The Ego decreases until disappearing

Other one's judgment and tensions disappear

Leadership and Management take it in turn depending on the situations

The manager evolves and become more operational
– Reliability, productivity and brilliance of the group are multiplied
– Balance, efficiency and well-being increase
By rebalancing skills and the emotional dimension, no matter the difficulty of the task, we can find a deep trust in us and in our future.
This new strength, together with the technical and organizational skills that are necessary to perform, leads to a sublimated, complete and gratifying success, in accordance with others, nature and self-respect: UltraPerformance and harmony!
Between the lines, T.R.I.B.E'S allows an in-depth reflection on 4 main areas:
• The role of each one
• how to carry out the daily mission and the impact of our self reflection 
• The capacity to find reliable trust support within our inner circle or acquaintances
• The analysis of our own behavior and the impact of our communication through the "inspirational" and relational prism.
Ce magnifique potentiel émotionnel, présent en chacun de nous, peut être réactivé pour devenir la force équilibrante qui fait souvent défaut dans ce monde pour un passage progressif de l'équipe à la "TRIBE".
La démarche  de "TRIBE'S method" anime les ressources de notre nature primale et tribale profonde, pour sublimer ce monde pourtant décrit et perçu comme très avancé.
Au quotidien, la TRIBE constituée montre des signes forts et pérennes :
le groupe avance naturellement ensemble de façon homogène :

l'Ego diminue jusqu'à disparaitre
Le jugement de l'autre et les tensions s'effacent
Leadership & Management alternent en fonction des situations
Le manager évolue pour être davantage dans l'opérationnel

Fiabilité, productivité et rayonnement du groupe sont décuplés,
Equilibre, efficacité et bien-être augmentent.
En rééquilibrant ainsi compétences et lien émotionnel, quelle que soit la difficulté perçue de la tâche, nous pouvons retrouver une confiance profonde en nous et notre avenir.
Adossée aux compétences techniques et organisationnelles nécessaires à la performance, cette force nouvelle mène à une réussite sublimée, entière et gratifiante, une réussite dans le respect de soi, des autres et de la nature : l'ultra-performance et l'harmonie !
LA MÉTHODE
 T.R.I.B.E's method co-créée par Marc AMERIGO et Léocadie EBAKISSE, International Executive Coach – Facilitator & Speaker, est inspirée des approches agiles, des constellations d'organisations, des principes de la cohésion d'équipe et des animations bio-dynamiques de reconnexion aux sens. Cette méthode a pour vocation de travailler à la fois sur la dimension humaine, relationnelle et managériale à travers des exercices qui s'intègrent à des séquences clés du déroulé du séminaire ou de la conférence expérientielle.
Cette conférence clef peut être menée par Marc AMERIGO ou en binôme exceptionnel avec le champion du monde de sports extrêmes Eric BARONE pour ressentir toute la puissance de la connexion humaine.
Les travaux initiés ensuite en matière d'accompagnement permettent au collectif de vivre une expérience collaborative et collective basée sur une vision partagée, celle de se dépasser ensemble pour relever le « défi ultime » qui est celui de réussir à mettre en place cette stratégie de façon engagée et engageante sur la durée. L'identification des défis qui vont jalonner ce parcours pourront être sans cesse revisités tant dans leur impact organisationnel qu'émotionnel. Ils seront anticipés dans la prise en charge et entraînerons des communications adaptées et spécifiques.
Cette démarche globale amène également à prendre conscience et à anticiper les dysfonctionnements actuels dans la conduite de la mission globale.
En filigrane, T.R.I.B.E'S permet également d'initier une réflexion en profondeur sur 4 points principaux :
le rôle de chacun,
les modalités d'exercice quotidien de sa mission et l'impact de son image,
la capacité à trouver des appuis de confiance dans son entourage,

l'analyse de ses comportements et la portée de sa communication sous le prisme « inspirationnel » et relationnel.
Léocadie EBAKISSE
& Marc AMERIGO
/ co-inventors of TRIBE's method
/ Co-inventeurs de la méthode TRIBE'S
Léocadie Ebakissé
International Executive Coach – Transformational Trainer – Speaker & Facilitator
"To know and recognize oneself is the precondition to surpassing oneself, to self-actualization and to performance in changing contexts"
« Se (re)connaître est la condition préalable au dépassement de soi, à la réalisation de soi et à la performance dans des contextes en mutation»
Fully certified International Executive Coach by the International Coaching institute of Geneva (ICI), by Talent Manager Spain/ Cudec University Mexico "Systemic management & constellation organization" as well as in team building by PPI in Lyon;
Interventions in complex and changing environments have as main objectives to bring his costumers to:
• Discover his leader's identity, strengthen his self-leadership, and create his managerial mark
• Make a commitment and take decisions with strong strategic and operational challenge in order to set up them on a daily basis
• Support the personal, cultural, managerial and behavioral transformations
• Give a meaning to his vision in order to develop pleasure, motivation and ultra individual and collective performance
• Initiate supportive measures integrating the trust and alliance to build the teams interdependence
Léocadie is also graduated by the Social Management Institute (IGS Paris) in Management and human resources development and in communication process. Co-creator of "TRIBE's method" integrated into supports and conferences. She is requested to support managers and their managerial lines in strong strategic and operational challenges.
Types of interventions:
• Individual managers coaching: taking of position, leadership, transformational management, agile postures
• Collective coaching aimed at managerial lines & managers (Management committee, Executive committee and Management project): Workshops of flash co-development and strategic facilitation, coaching "words & postures", coaching of performance, coaching of relational talents, coaching of organization and team cohesion, personal development.
Workshops of problems resolution, workshops Collaborative & Creativity
• Experiential Team building & thematic conferences: Team cohesion, mental building
Intervention languages: French, English & Spanish
#ultraperformance #TheArtOfUltraperformance #ultra-performance #human_empowerment #epanouissement_humain #human #decideurs #decision-makers #tribe #tribu #motivation #depassement #transformation #innovation #chaos #performance #harmonie #management #leadership #engagement #harmony #universal_responsibility #responsabilité_universelle #shiftyourbrain #conférencier #speaker #seminar #séminaire #marc-amerigo